Hebrew Bible on Android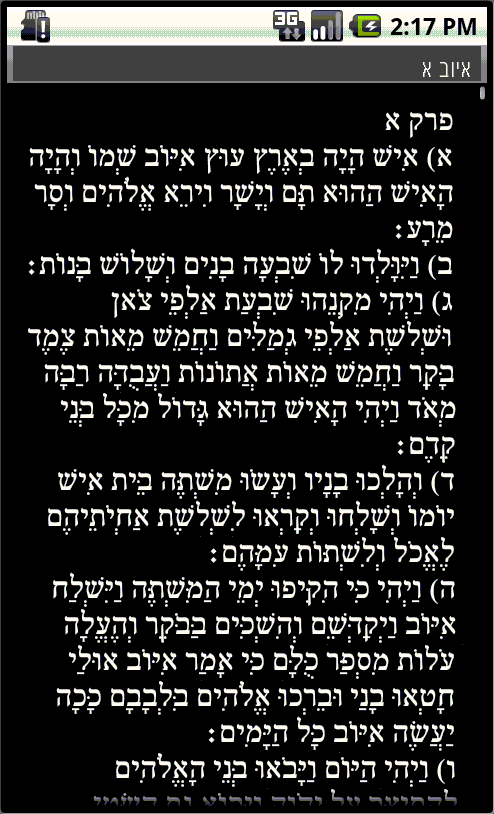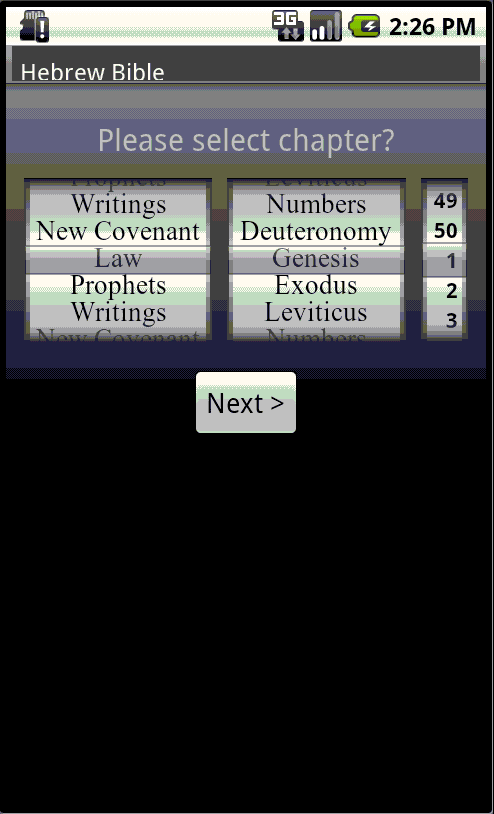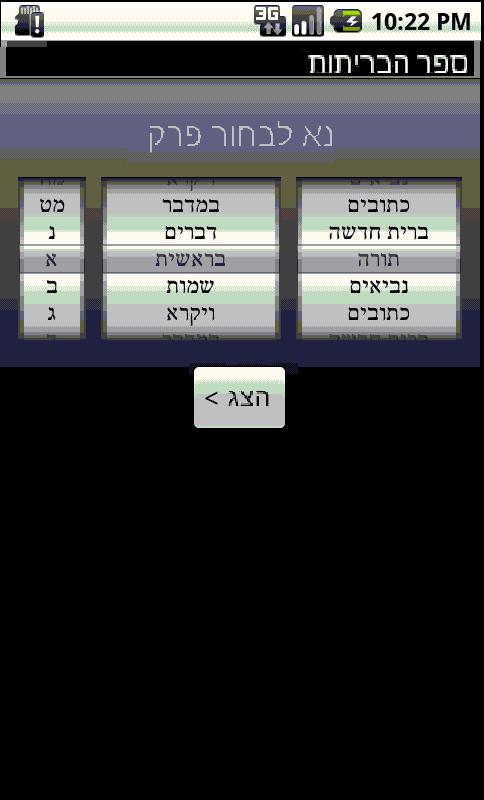 This Bible app will display in Hebrew with vowel points, the book and chapter you have chosen. You can select either Hebrew or English as the interface language, but the scripture will be displayed in Hebrew. It uses the Modern Hebrew New Testament by permission from the Bible Society in Israel. You can scroll text or pinch and zoom font size. This latest version (1.50) added Korean and Portuguese to the interface.
This application is free software. If you like it and wish to help cover the cost of developing it, please follow the paypal link below.
Tried the app? Want to comment on it? Found a bug? I would appreciate your feedback.
You can contact me at
email: This email address is being protected from spambots. You need JavaScript enabled to view it.